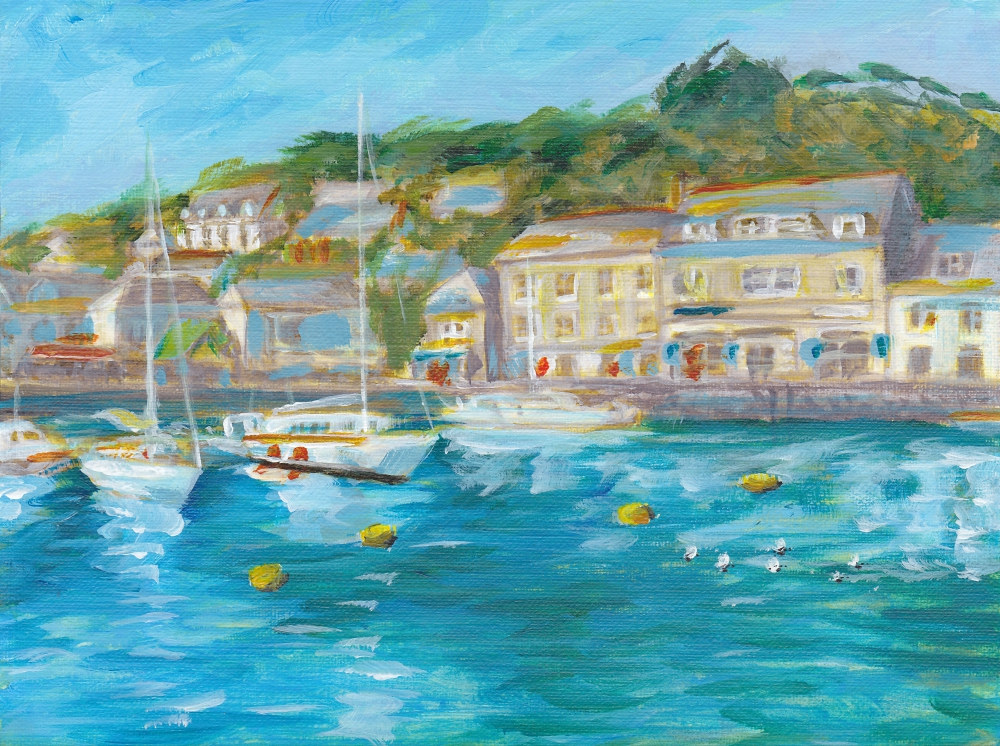 I really like watching Will Kemp's tutorials and thought I'd try a recent one he did because the colors and style really appealed to me. I ended up not to happy with the above at first. I lean towards realism so it's hard for me to be loose with details. Also my canvas was smaller than it should have been looking back now.
I was going to give it another try and got halfway through: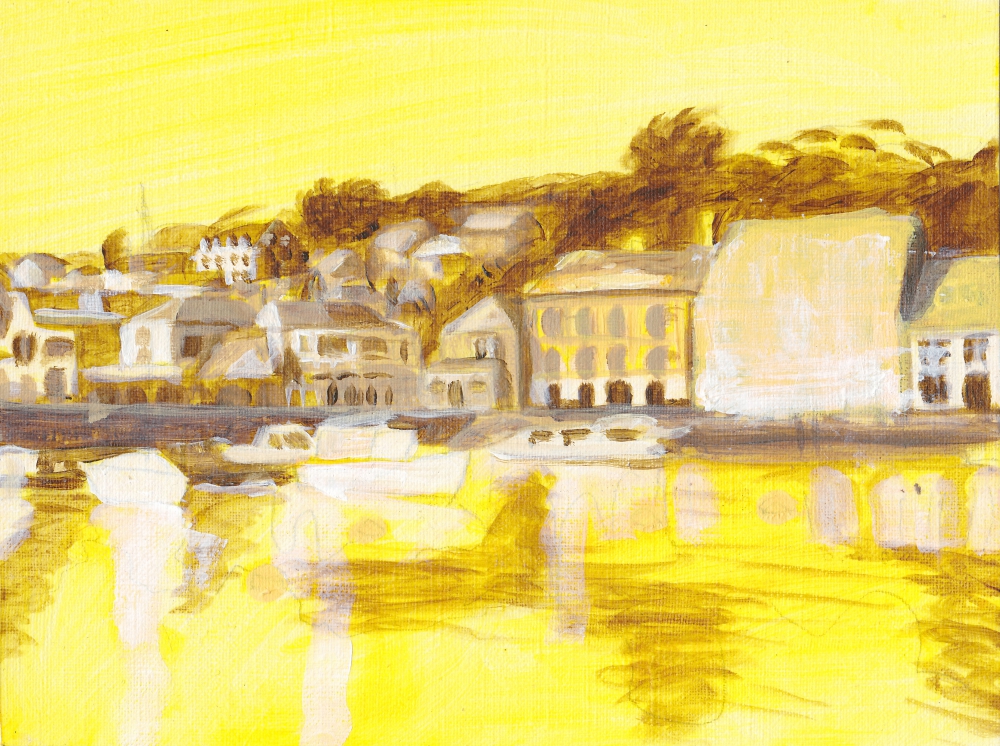 But then I left the paintings sitting for a bit and I ended up liking the first more so I left the second alone. I'm posting it because it's interesting seeing that in-between step.