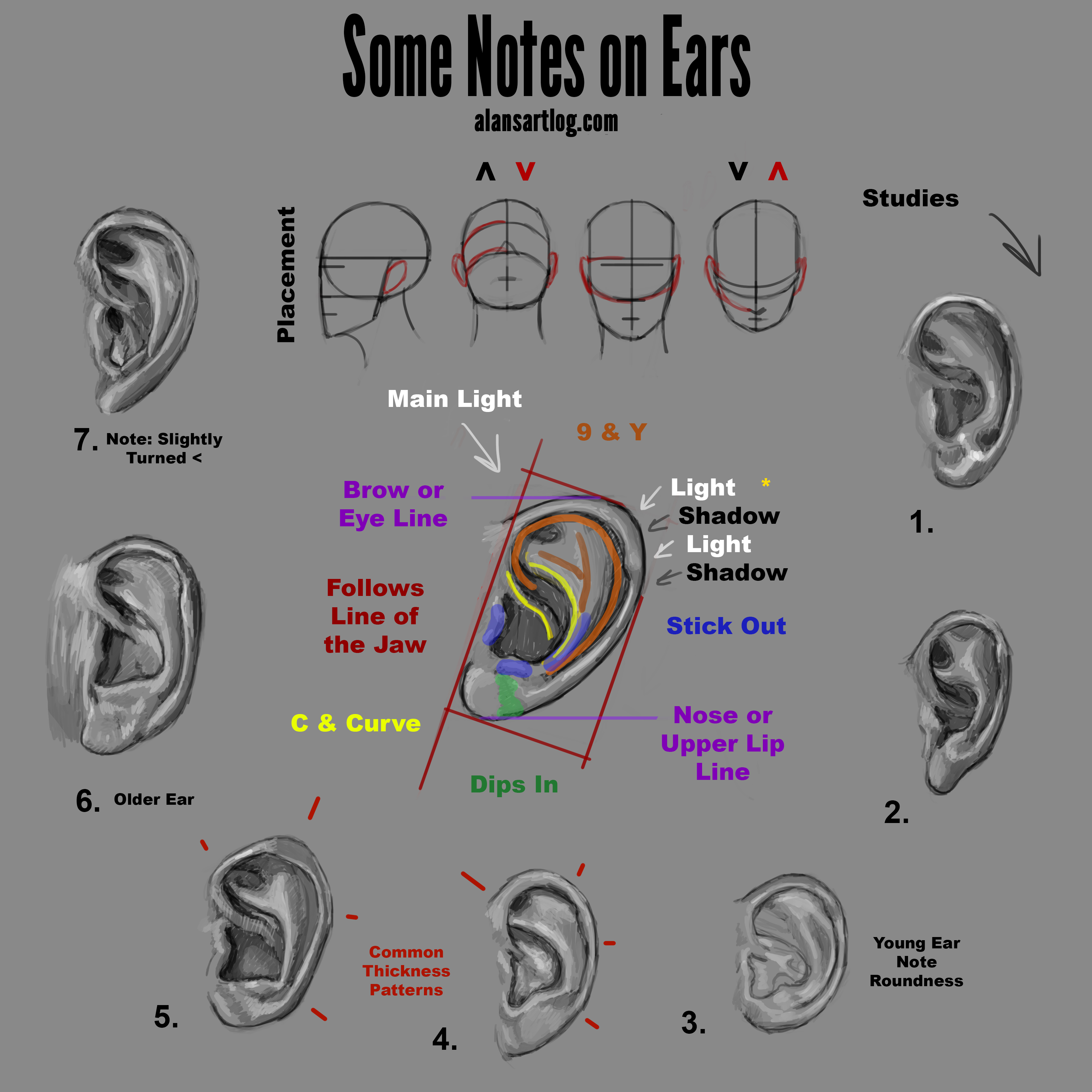 I was doing a very realistic portrait from scratch and I was having some trouble with the ear so I thought I'd do some ear studies and record it while I'm at it. The best way really to learn how to draw something is to draw it until you can draw it without reference. There's no way around the hard boring work that studies can be. Looking at videos and posts will help guide you on what to observe and pay attention to, and mistakes to avoid, but nothing can replace practice.
A great place to get reference images for studies is morgueFile. You could also look around Flickr and such for CC licensed images but if you'll be posting your work anywhere, those require crediting. morgueFile was made with artists in mind, as long as you modify the image you can do whatever you want with your work and that can be useful so you can just worry about doing your study and not whether you can share it later or you have to attach a giant list of credits.
I planned on talking about how to paint the ear and how it can be lit up from behind (subsurface scattering), but the video was too long already. I'll do a second one and repost this post when I upload it. I've got some cool stuff ready for that video.
I think, I hope. This video was kind of nightmare to make. My computer was throwing blue screens. Turns out the damn video cache was in the wrong place. Also my internet sucks and the files are huge. Just want to mention this because I discovered this cool site called clipchamp that compresses your videos extremely well. I mean, it's kind of astonishing. Even set on high quality it shrunk a 380MB file to 60MB! (ignore the estimate they give it's way off). And you can queue the YouTube upload, so you can leave it to do the whole process overnight. I'm sure Premiere can probably compress as well, but I'm not very familiar with all the export settings and this is super easy.