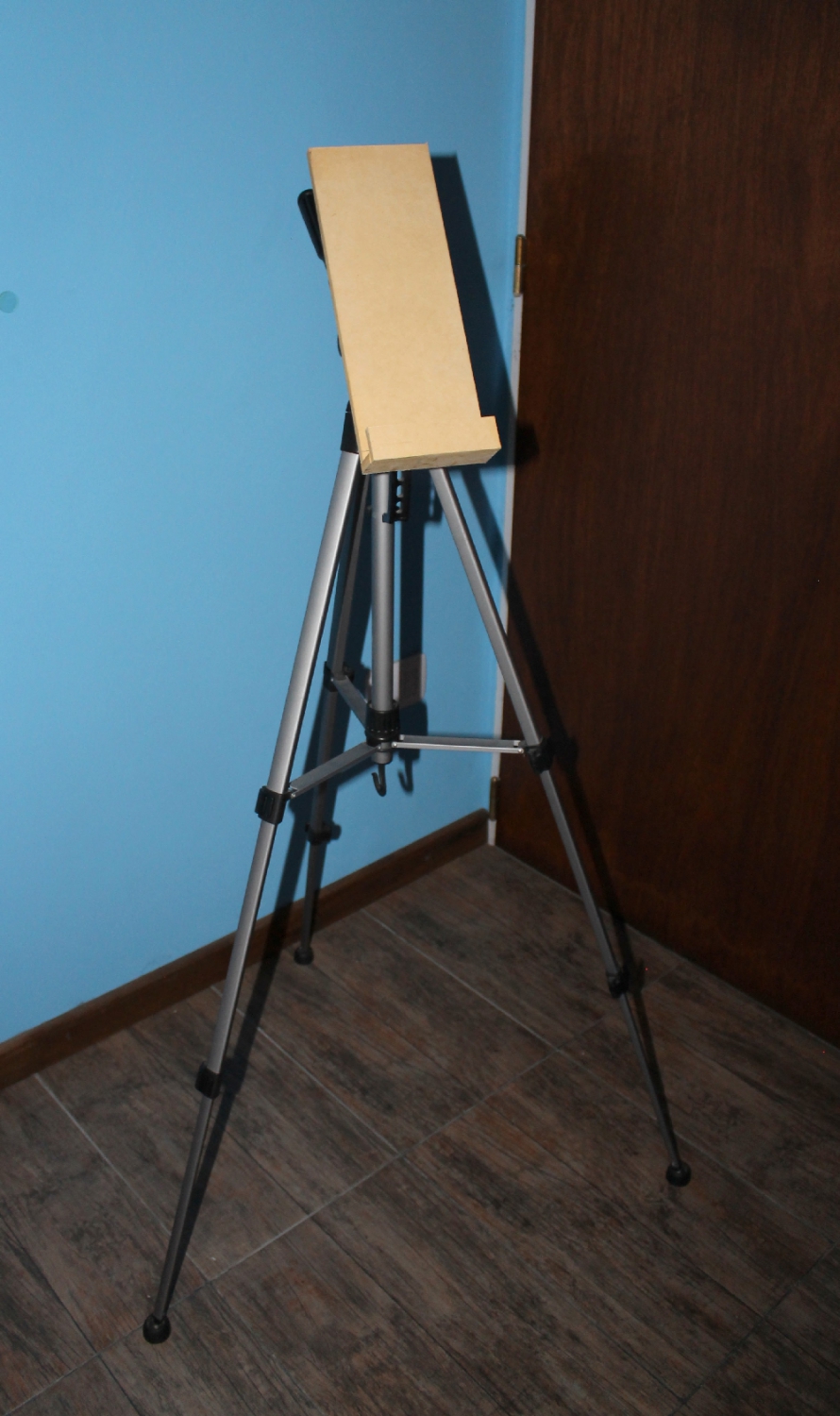 I'm poor and cheap so there's no way I would ever spend money on an art easel. I might make one someday, but I've never actually worked on one. I was just curious as to the experience, so yet another reason to not spend a bunch of money on something I might never use again.
Plus I have an easel looking thing, what other reason do I need to mess with my tripod?
Perhaps I shouldn't say that. No tripods were harmed in this process.